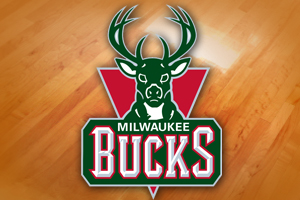 OKLAHOMA CITY, OK (WSAU) The Milwaukee Bucks won their regular season finale last night, 95-to-89 at Oklahoma City. The Thunder geared themselves up for the playoffs by resting Kevin Durant, and letting starters Russell Westbrook and Serge Ibaka play just sparingly.
But after losing five straight, the Bucks pushed for the victory in order to get some kind of momentum for their first-round playoff series with Miami's the top-seed in the East. Game-One of that best-of-seven set begins on Sunday night at six in South Florida.
The Bucks came back from 11 points down in the third quarter last night, and then used an 18-to-4 run early in the fourth quarter to pull away. Bucks' rookie John Henson had a season-high 28 points and 16 rebounds.
Brandon Jennings twisted his right ankle early, but he returned and had 17 points. Injured starters Larry Sanders and Ersan Ilyasova sat out, and Monta Ellis played 11 minutes as Milwaukee finished its regular season at 38-and-44.Coach Jim Boylan went 22-and-28 after replacing Scott Skiles in January.
Backup Reggie Jackson led the Thunder with a career-high 23 points. Oklahoma City finished its regular campaign at 60-and-22.