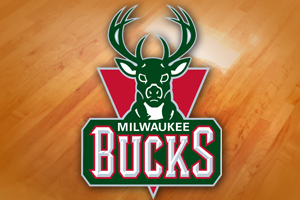 OKLAHOMA CITY, OK (WSAU)The Milwaukee Bucks will play their regular season finale at Oklahoma City tonight – and then they'll gear up for their first N-B-A playoff series since 2010.
Bucks' coach Jim Boylan and Thunder coach Scott Brooks both say they'll likely limit their starters.But after losing five straight, Boylan says he'd like to get a win tonight to give the Bucks at least a little momentum going into the playoffs.
He's not sure how long the team will be without starting center Larry Sanders. The shot-blocking specialist saw a doctor in Chicago yesterday, to get a second opinion on how to treat a lower back injury suffered a week ago at Orlando.
Bucks' guard Brandon Jennings injured an Achilles in that contest. He returned Monday night in a home loss to Denver.
Milwaukee opens the post-season this weekend at Miami. Oklahoma City clinched the top spot in the Western Conference on Monday night with a nine-point win over Sacramento.