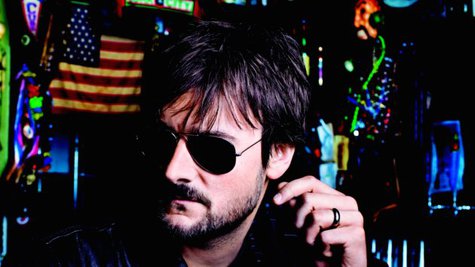 Eric Church 's Chief won CMA and ACM Album of the Year honors and catapulted him to headliner status. With the runaway success of that project, Eric knows he's got to deliver a stellar follow-up album. However, he won't judge the next album's success on awards won or albums sold.
"When we made the Chief record, we made it from a creative standpoint," Eric explains. "So, creatively, I'm going to put more expectations on it than any other person can put on it. There's no fan, there's no critic, there's no anybody that can put more on it than I am."
Eric is currently spending some time out of the spotlight to write songs for the next album, and he'll know when he's got something that lives up to his creative standards.
Speaking of the next album, Eric told reporters backstage at the ACM Awards while holding his Album of the Year trophy, "As long as we clear the threshold creatively, I don't know if it'll win one of these. But if it clears it in my mind, I'm happy with it. That's the only way I know to treat music."
Eric's new album is still a ways off, but fans can relive his intense live shows with his latest release, Caught in the Act: Live , now in stores and online.
Copyright 2013 ABC News Radio