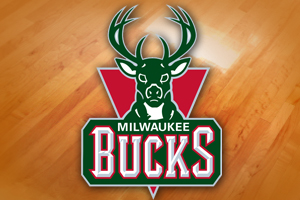 ATLANTA, GA (WSAU) Even though they have qualified for the playoffs, the Bucks are having some trouble developing any kind of momentum as the season winds down. Milwaukee blew a 19-point lead on the road at Atlanta last night, losing to the Hawks 109-104.
The Bucks had led by 14 at half. When the margin grew to 59-40, Hawks coach Larry Drew called a timeout and had some strong words for his team. They responded by scoring a dozen points in a row, then had a string of 13 straight points in the fourth quarter.
Monta Ellis ran the point with Brandon Jennings and Larry Sanders on the sidelines. Ellis scored 27 and dished out a career-best 17 assists. Ersan Ilvyasova hit 6-of-8 three point shots and finished with 25 points in the loss. Al Horford had 18 points and 17 rebounds for Atlanta.
Jennings has a sore Achilles and Sanders left a big hole in the middle of the defense when he sat out with a sore back.