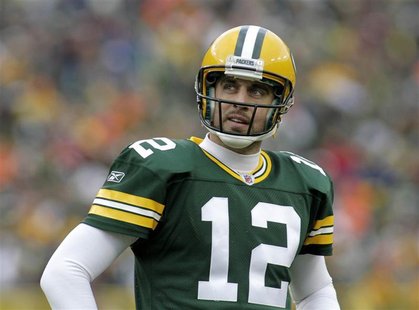 MILWAUKEE, WI (WSAU) Quarterback Aaron Rodgers says the Green Bay Packers could be tough-to-beat next season, even with the losses of several key players.
Interviewed on a Milwaukee radio station yesterday, Rodgers said he knew there would be big changes. But he said the Packers would still have a "formidable" offense. And on defense quote, "If we can get healthy and get some of the guys back and going, we're going to be tough to beat."
The Packers lost receivers Greg Jennings and Donald Driver during the off-season – along with safety Charles Woodson, linebacker Erik Walden, tight end Tom Crabtree, running back Ryan Grant, and center Jeff Saturday.
Rodgers said it would help to have Evan Dietrich-Smith at center for the entire season. He won the job from Saturday late last year. Rodgers also shied away from talking about the new contract he's expected to get in the next few weeks. When asked if it'll come soon, Rodgers said quote, "We'll have to see what happens … I don't have an answer for you."
At last word, Rodgers and the Packers were reportedly two-million-dollars apart per season on a deal that could net the quarterback over 20-million a year.
Rodgers' interview was arranged so he could talk about his favorite charity, the Midwest Athletes Against Childhood Cancer.