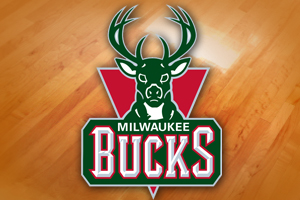 CHARLOTTE, NC(WSAU) The Milwaukee Bucks ended a four-game exhibition losing streak today, with a 100-to-90 victory at Charlotte. The game began at 10 this morning, so thousands of middle school kids could watch it. The Bucks were down by 20 in the third period, and they out-scored the Bobcats 28-to-11 in the final 12 minutes.
Second-year forward Tobias Harris scored 18 points to lead Milwaukee. Mike Dunleavy had 17 off the bench. Larry Sanders had 13 rebounds to go with his eight points. Doron Lamb, the Bucks' second-round draft choice from Kentucky, outplayed his former Wildcats' teammate Michael Kidd-Gilchrist. Lamb made 6-of-7 from the floor, and he scored 10-of-his-12 points in the fourth quarter. Kidd-Gilchrist had four points in 13 minutes.
Kemba Walker had 20 points and seven assists for Charlotte, which fell to 1-and-6 in the pre-season.
The Bucks are now 3-and-4, and they'll play their final exhibition game tomorrow night in Green Bay against the Minnesota Timberwolves. The regular season begins next week.