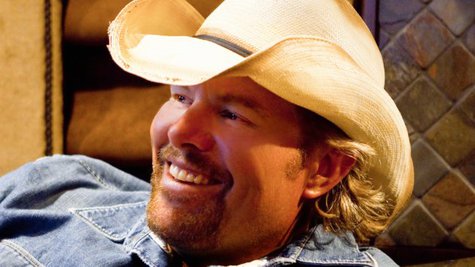 Toby Keith 's new album, Hope on the Rocks , comes out next Tuesday featuring a new batch of songs inspired by Toby's real life.
He explains, "I think any time you write a song, you draw off experience somewhere in it, 'cause it's all you know to write about."
That philosophy applies to the album's lead single, "I Like Girls That Drink Beer." One of Toby's childhood friends in Oklahoma married a woman named Sherry who always orders Coronas at the bar at their country club. Toby found that so funny, he even named one of his horses "Beer Drinkin' Sherry."
Toby says, "I always go, 'You drink more beer than any girl I've ever seen,' so I make fun of her." One time when Sherry got upset with Toby for giving her a hard time about drinking beer, Toby replied, "I ain't. I like girls that drink beer. Oh, hold on a minute. I gotta write that down. That's a song title right there."
Hope on the Rocks is Toby's 16th regular studio album.
Copyright 2012 ABC News Radio