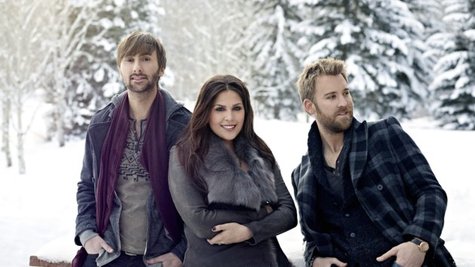 Lady Antebellum 's new holiday album, On This Winter's Night , is now in stores, and some of the songs may be familiar to Lady A fans. That's because a few of the tracks were featured on a previously-released holiday EP from the group.
"It was kind of purely because we didn't have time to do a full record," Lady A's Charles Kelley tells ABC News Radio of their approach to making the full album. "So, we kind of eased our way into the Christmas record. We knew we wanted to finish it."
Living with that six-song holiday EP for a while turned out to be a blessing, though, as Charles explains.
"What we found out we needed was a little more fun Christmas songs," he says. "So, we added 'Holly Jolly Christmas.' [The] Donny Hathaway song, 'This Christmas,' was one of Hillary's ideas."
Now that the full Christmas project is available for purchase, Charles feels the band has reached a career milestone.
"The only Christmas records that I know of are [by] artists that, really, I feel like, 'Wow, they're big artists," Charles explains. "So, it really makes me kind of have to pinch myself and kinda go, 'Wow, we're big enough to do a Christmas record now.'"
Copyright 2012 ABC News Radio