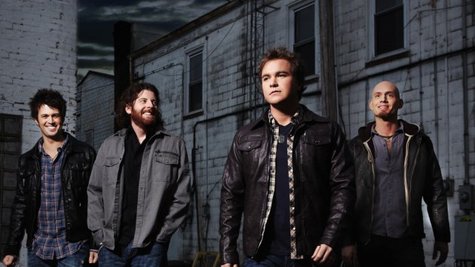 The Eli Young Band performed for patients at Nashville's VA Hospital last Friday in association with Musicians on Call, an organization that provides live music to people in healthcare facilities. And playing music for those veterans was a real honor for the group, as lead singer Mike Eli tells ABC News Radio.
"It was pretty incredible," says Mike. "I think it was really nice to see the optimism in a lot of these patients' eyes."
The group had cameras following them for that first performance as part of a promotion with Nokia Music, so they're now looking forward to going back at some point to sing for the patients unannounced.
The group's Jon Jones says, "It feels like we got a lot out of being there, and I know some of them appreciated it. It'll be fun to kind of do more of this."
The Eli Young Band has another big performance coming up on November 1 at the CMA Awards. This is their first time performing on the big show, which will air on ABC.
"That night's gonna be full of anxiety, and probably a whole lot of nervousness," Mike admits. "It's gonna be hopefully a fun night. Hopefully the nerves don't get to us too bad."
The Eli Young Band is up for CMA's Vocal Group of the Year trophy, while their hit "Even if It Breaks Your Heart" is nominated for Song of the Year.
Copyright 2012 ABC News Radio