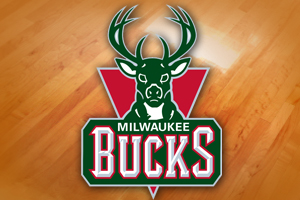 CHICAGO, ILL (WSAU) The Milwaukee Bucks will try to go 3-and-0 in the pre-season tonight, when they play the Bulls in Chicago. Milwaukee is coming off a 108-to-91 home victory over Detroit last Saturday night. Forward Ersan Ilyasova led Milwaukee with 22 points in that game – and 18 of those points came in the third quarter when he went on a 7-for-7 shooting spree. Coach Scott Skiles said Ilyasova did not press for shots in the first half – and he remained patient until he got some good looks at the basket.
Skiles said points can come in bunches in the N-B-A, and younger players often try to force things when good shots don't come to them. The coach said Ilyasova has done that in the past – but he has calmed himself down, and he had a good game in quote, "not a ton of minutes." Ilyasova credited the Bucks' team chemistry to his scoring spree on Saturday. He said the players read each other on the floor, so the player with the hot hand gets the ball.
The 25-year-old Ilyasova is entering his fifth N-B-A season, after he signed a four-year, 32-million dollar contract this summer to stay with the Bucks.