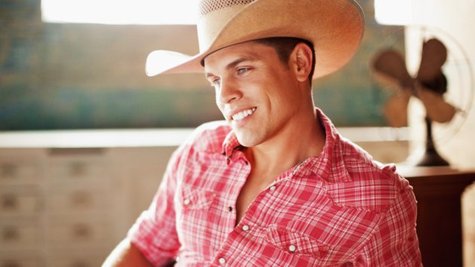 Dustin Lynch 's deep, rich voice is all over country radio these days with his debut hit "Cowboys and Angels." With talent like Dustin's, you'd think he would be a natural for his high school chorus. It turns out the choir teacher on campus wasn't one of Dustin's biggest fans though.
He tells ABC News Radio. "I got a C in Vocal Music in high school and wasn't really allowed to try out for the chorus, the whole chorus thing. You know, and talk about being told 'no' right there and wanting to prove somebody wrong."
Dustin came into his own vocally while in college, but he didn't develop his talent through formal voice lessons. He got his education singing in honky tonks in downtown Nashville at night while hitting the books by day.
"My voice dropped kind of early in life, and I've always kind of had a deep voice," Dustin explains, "but I've learned to sing country music just from my heroes and trying to entertain a crowd on Broadway."
Dustin is singing for audiences across the country now in support of his self-titled debut album. Keep up with his tour schedule at DustinLynchMusic.com .
Copyright 2012 ABC News Radio