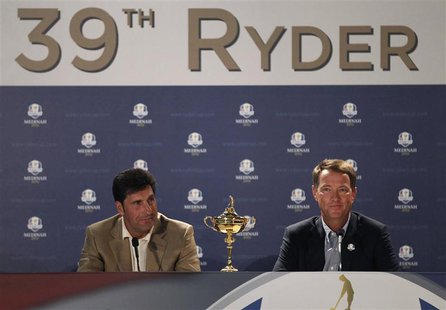 CHICAGO, ILL (WSAU) Madison golfer Steve Stricker went winless in four matches at the Ryder Cup near Chicago. And his loss in yesterday's singles' matches allowed the European team to tie for the largest comeback in Ryder Cup history, with a 14-and-a-half to 13-and-a-half victory.
Stricker fell to Martin Kaymer (ky-mer) of Germany one-up. Stricker missed a seven-foot putt to save par on the 17th hole at Medinah. He made an eight-footer to save par on the final hole – but when Kaymer made his six-footer, Europe's comeback was complete.
And they matched the 1999 U-S team for the largest final-day comeback ever at the Ryder Cup. Europe took eight-and-a-half of yesterday's 12 possible points.