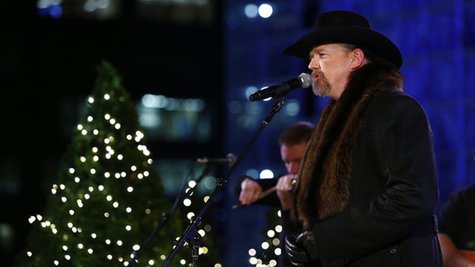 Trace Adkins caused a bit of a stir wearing in-ear monitors emblazoned with the Confederate flag on Wednesday night's Christmas in Rockefeller Center special on NBC. Several media outlets picked up on the story questioning whether or not it was appropriate for Trace to bring that image into the holiday special. The stars and bars of the Confederate flag are often associated with slavery, but Trace insists that wasn't his intention.
Trace is actually on a USO tour entertaining troops in Japan this week. He released a statement saying, "As a proud American I object to oppression of any kind. To me, the battle flag represents remembrance of my Southern lineage – I am a descendant of Confederate soldiers who followed that flag into battle."
Trace is a strong advocate for preserving America's battlefields and history, but he adds, "To those who view the flag as a symbol of racism, that was not my message and I did not intend offense."
Copyright 2012 ABC News Radio