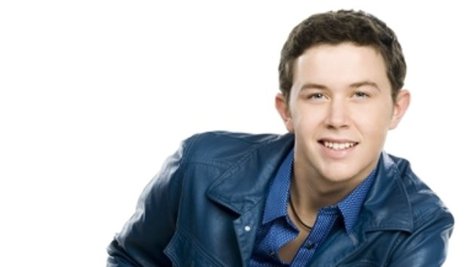 Scotty McCreery and Trace Adkins will represent country music on NBC's Christmas in Rockefeller Center Wednesday night along with Mariah Carey , Rod Stewart , Cee Lo Green and Tony Bennett . The special takes place in the midst of the 80th annual Rockefeller Center Tree Lighting Ceremony, which means the performances take place outside in the cold. Scotty has been preparing to sing in the chilly conditions.
He tells ABC News Radio, "I got a big old jacket. I was actually trying stuff on that would keep me warm, 'cause Lord knows New York in the wintertime, it ain't friendly."
Scotty will have a scarf to protect his throat while singing too, but he's not too worried about the cold temperatures."
"I'll be alright," says Scotty. "It ain't like I'm going out there for two hours. I'll sing my songs. We'll be straight."
Trace Adkins is making his first appearance on NBC's Christmas in Rockefeller Center , and he took the chance to bring his children to Manhattan during the holiday season.
He says, "I do these kind of things for them. 'Cause these are memories that they will cherish. So, I'm just glad to be able to bring 'em with me."
NBC's Christmas in Rockefeller Center airs Wednesday night at 8 p.m. ET.
Of note, Scotty McCreery will also perform on ABC's Good Morning America on December 11 and December 24. His new holiday album, Christmas with Scotty McCreery , has been certified gold.
Copyright 2012 ABC News Radio