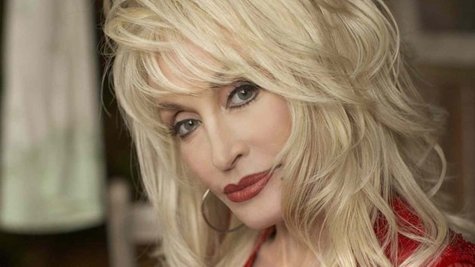 In an interview with ABC's Nightline that aired Monday night, Dolly Parton dished about her love life, including those rumors that she is secretly gay, and losing a drag queen look-alike contest.
Regarding rumors about her love life, Parton said, "I've...been accused of being involved with every man I'm ever seen with or worked with," she said. "Maybe I have, maybe I ain't. I never tell if I have. But you know people always saying that."
Parton has also been accused of being secretly gay and romantically involved with one of her oldest childhood friends, Judy Ogle . She denied the rumors and said she even bonded with Oprah Winfrey over the false tabloid claims. Parton has been married to her husband, Carl Dean , for 46 years.
"Like Gayle [ King ], [Oprah's] friend, Judy, my friend, they just think that you just can't be that close to somebody," Parton said. "Judy and I have been best friends since we were like in the third and fourth grade...We still just have a great friendship and relationship and I love her as much as I love anybody in the whole world, but we're not romantically involved."
As a campy, vampy icon, Parton said she once entered a drag queen look-alike contest -- and lost. The other contestants didn't know they were going up against the real Dolly.
"They had a bunch of Chers and Dollys that year, so I just over-exaggerated -- made my beauty mark bigger, the eyes bigger, the hair bigger, everything," she said, laughing. "All these beautiful drag queens had worked for weeks and months getting their clothes. So I just got in the line and I just walked across, and they just thought I was some little short gay guy...and I got the least applause."
Parton also said during the interview she doesn't have any regrets about not having children.
"God didn't let me have kids so everybody's kids could be mine," she said. "I can keep my nieces and nephews and then when I'm sick of them, I can say, 'Hey, come get these kids, they're driving me crazy.' I'm a Great Aunt Granny, is what they call me."
Parton was promoting her new motivational memoir, Dream More , in stores today.
Copyright 2012 ABC News Radio