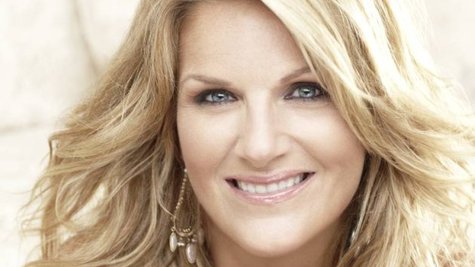 Garth Brooks may be wrapping up his engagement at the Wynn Las Vegas on Saturday, but Trisha Yearwood hopes elements of this show will reappear on his next tour.
"I know I'm married to him, and I'm crazy about him, but I'm also a fan and a friend," she muses. "And to see him in that environment with just a guitar and a small, intimate audience and telling those stories -- his sense of humor is great, and a lot of people don't know that about him that he's a goofball, and I think that the Vegas show really allowed him to really show a lot of people another side to him. So, I hope he'll take what he's done in Vegas and somehow incorporate that into the big show."
Throughout the show's run, Trisha has traveled from Oklahoma with Garth to perform several songs. She hints she may have something special planned for the final one.
"Maybe I'll just go out dressed as Cher or something," she jokes. "I should do that. I should go out dressed as Barbra Streisand. I don't know. I should do something."
As Garth wraps up his Vegas dates, three other country stars are waiting in the wings. Shania Twain kicks off her show at the Colosseum on December 1, with Tim McGraw and Faith Hill set to start their run at the Venetian December 7.
Copyright 2012 ABC News Radio