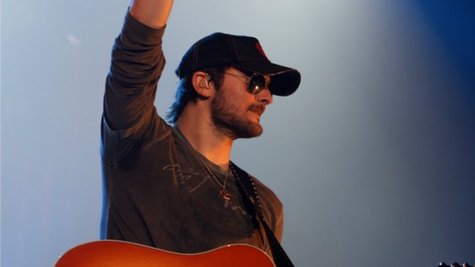 On the heels of his first CMA win for Album of the Year, Eric Church is still giving it his all on his Blood, Sweat, & Beers Tour. In fact, Eric says it's his goal to "empty the tank" every night.
"I love being able to capitalize on that moment… and get as much energy exchanged between myself and the crowd as we can," he says. "We have one night here in whatever city we're in… We got this night, I'm not going to see you for a while and you're not going to see me for a while, you know?"
Thursday night, Eric plays Portland, Oregon with Justin Moore and Kip Moore , before heading to Boise, Idaho and Salt Lake City, Utah on Friday and Saturday.
Copyright 2012 ABC News Radio