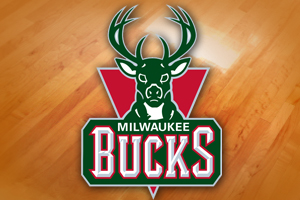 BOSTON, MASS (WSAU) The Milwaukee Bucks spoiled the home opener for Boston, dominating the Celtics in a 99-88 victory last night. It was the first time in six years Milwaukee started an NBA season with a win.
Brandon Jennings led the way with 21 points, 13 assists and six steals. The Bucks were so dominant in the Boston Gardens last night, they never trailed after the first six minutes of the game. The lead was double digits all the way after intermission, peaking at 22 points, 94-72.
Tobias Harris scored 18 points for coach Scott Skiles and Monta Ellis added 14. Milwaukee hit more than 44 percent of its three-point shots and led by Ersan Ilyasova, the visitors out-rebounded Boston 51-41.
Milwaukee's home opener is tonight when the Cleveland Cavaliers come to town.