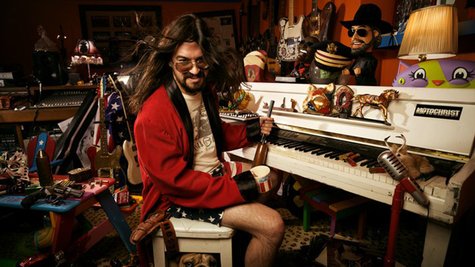 Don't expect a collaboration between John Mayer and Shooter Jennings anytime soon. Shooter let it be known Wednesday on Twitter that he strongly dislikes John.
The country-rock singer apparently was bothered by a recent interview John did with Rolling Stone . That interview made headlines recently because John said he was humiliated that Taylor Swift allegedly wrote her song "Dear John" about their romance.
Shooter tweeted , "I love how the ' neil young of our generation' self-naming king douche grows his hair out + buys a place in Montana just to do RS article. Claims he's "done w hollywood game" and has 'roots' and then immediately cuts hair, goes back to hollywood clubs + starts banging Katy Perry . And don't anybody say he's a great guitar player. Gary Clark Jr & @lukasnelson wipes their a**es with this dude."
Shooter later retweeted numerous people who attacked him for his stance on John.
Copyright 2012 ABC News Radio