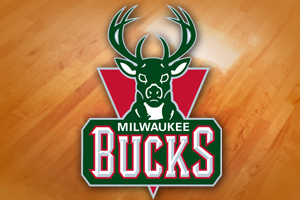 MILWAUKEE, WI (WSAU) The Milwaukee Bucks did not move up in the N-B-A draft order after last night's lottery – and they'll keep the 12th overall pick in the first round on June 28th. General manager John Hammond represented the Bucks on-stage during the lottery broadcast from New York. He said he went in with hope and anticipation. But once reality set in, Hammond knew the odds were slim that Milwaukee would not move up from the Number-12 draft position. He still expects to get a good player in that slot.
The Bucks are looking for front-court help – and centers Jared Sullinger of Ohio State and Tyler Zeller of North Carolina are among those who could be available. The Bucks only had a two-and-a-half percent chance of moving into the Top-Three draft spots last night – and Milwaukee had just a seven-tenths-of-one-percent chance of winning the Number-One pick.
The New Orleans Hornets won the lottery, moving up from the fourth slot to get the top selection – which is expected to be Kentucky power forward Anthony Davis. Charlotte, the league's worst team this past season, dropped down to Number-Two. Washington gets the third pick.