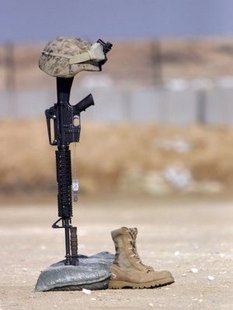 MARSHFIELD, Wis. (WSAU) - A local hometown hero will be honored as part of Marshfield's Memorial Day observance.
Joe Altmann was killed in action last year and will be remembered, along with all of Marshfield's soldiers. A special tribute to Altmann, and all of Marshfield's fallen soldiers, is being prepared and will be unveiled shortly at the "Lest We Forget" exhibit in the Thomas House History Center in downtown Marshfield.
The city's observance included a parade, and a "Field of Honor" ceremony at Marshfield's Hillside Cemetery.