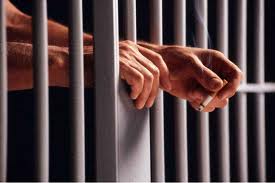 MADISON, WI (WTAQ) - An inmate at the Dane County Jail injured three deputies last week as he was being removed from a housing unit for disruptive behavior.
28 year old Craig Ragland has been charged with resisting, causing substantial bodily harm, two counts of battery to a law enforcement officer and resisting an officer.
Deputies report Ragland initially refused to move from an upper bunk in his cell, then jumped down and punched a deputy in the head. The fight happened just before 10 p.m. Thursday.
One of the deputies had to be taken to a Madison hospital for treatment.
Ragland was in jail for traffic violations, but he reportedly has a criminal past which includes convictions for battery and disorderly conduct.