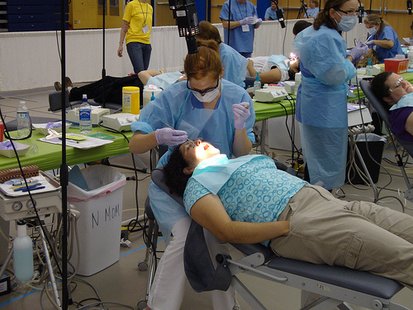 MADISON, WI (WTAQ) - The Oral Health Care Coalition of Dane County says there is an oral health crisis and solutions are needed.
The coalition says dental pain led to more than 11,000 emergency room visits in one year, costing more than $1.5 million.
That's called an expensive, inefficient and inappropriate use of resources because those visits results in a treatment for the symptoms, but not the causes of the pain.
The coalition is calling for creation of a working group to explore solutions like having emergency rooms refer patients like those to dentists who are willing to accept them as patients.