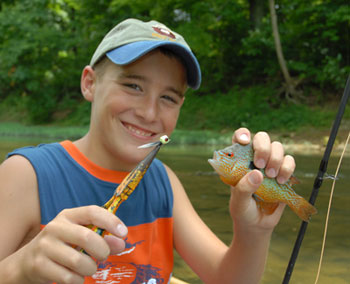 WAUSAU, Wis. (WSAU) – There's some big changes for musky fisherman this year.
Tomorrow is the start of the fishing season, and DNR Fisheries biologist Tom Meronek says many lakes across the state will now see a larger size limit for muskies. "The DNR has increased the size limit from 34 to 40 inches." That's due in part to a study of northern Wisconsin lakes which shows increased muskellunge growth with larger fish in the lakes. Meronek says some lakes will continue with their usual size limits and to check your fishing pamphlet when you head out to your local lake.
You'll also be less restricted on how you use your minnows. The state hasn't seen a spread of VHS, a dangerous viral fish disease, and so anglers can now reuse minnows in a lake they've already been at. Meronek says other restrictions are still in place. "They need to empty out their bilge and their live wells, when they leave the water. If you get caught dumping water away from shore, you can get a ticket."
As always, Meronek advises anglers to check with local bait shops and the yearly rule pamphlet to be sure that laws aren't different for the lake you're on.