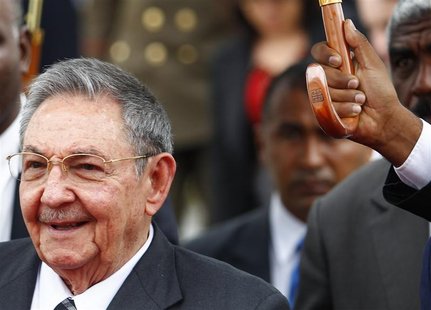 STEVENS POINT, Wis. (WSAU) – UW-Stevens Point will become the first public institution in the state to offer undergraduate credits for a new short-term study abroad program in Cuba.
Students will learn about the island,'s history, politics, economy and society. The study abroad is scheduled from January 6-20, 2013.
"Now is a good time to go because we know there is the ability of a program like ours to operate there," said Anju Reejhsinghani, an assistant professor of Latin American and Caribbean history who is leading the program.
Reejhsinghani has traveled to Cuba several times over the last decade, including most recently as Cuba.
"I feel that the progress is being made in a positive direction," she said of the island county's move away from Soviet-style communism. She also said the United States "would be in a better position, not just with Cuba but in the entire region, if we stood forward and decided to take a risk on doing a little more than we had been on supporting these changes."
The program is open to 25 people. UW students will get a first shot at the program but it is also open to students from other colleges and universities and those who in the community who want to audit the course.
For more information, call the International Programs office at 715-346-2717 or visit the Web site.