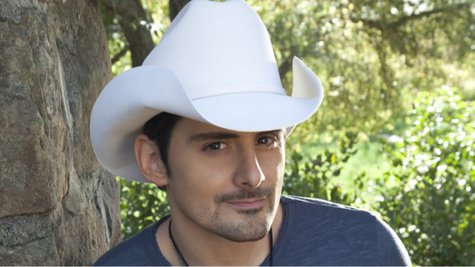 Brad Paisley has turned his guest house in Nashville into a studio to record his next studio album. In an effort to get a more true-to-life sound, Brad is forgoing the pristine recording studio environment he's used on previous albums. So far, he's only used members of his tour band on the project.
Brad tells the Los Angeles Times , "I'm not letting this thing get over edited. I mean, if there's something grotesque that would feel a little better if you move one thing, I'll let them do it. But it's got to feel like my band."
Brad's branching out on the songwriting front too.
"Writing-wise, I'm really going out there," he says. "I like taking some chances, especially in a calculated sense when I feel like this is important for me to say -- if it's in my heart, if it's what I feel."
Copyright 2012 ABC News Radio