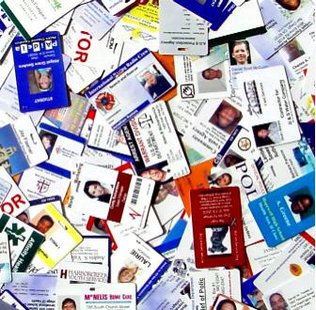 MADISON, WI (WTAQ) - State officials say it would be expensive – and maybe impractical – to put photos on the cards people use to get government benefits like food stamps and BadgerCare.
The Health Services Department checked out the possible costs of having updated photo benefit cards, after reports of fraud surfaced last year.
FoodShare recipients were reportedly selling fraudulent cards in Milwaukee County to others. Officials said it would cost anywhere from $1.8 million to $7.4 million to create photo ID's for FoodShare recipients, depending on the approach that's used.
The cost to create photo ID's for BadgerCare patients is estimated at $1.9 million to $6.3 million.
Officials say it would also cost almost $5 million a year to keep the ID system updated. And it could take over two years to get the new system going, since it would need both state and federal approvals. That's because both governments cover the cost of the benefits.
Assembly Republican John Nygren of Marinette asked for the cost estimates – and he's still reviewing the report to see if it might be feasible to push for the photo ID's. But Sherri Tussler of Milwaukee's Hunger Task Force says fraud in FoodShare is minimal – and it doesn't justify the cost of the new ID's.
Other critics have said they would make it harder for legitimate recipients to get what they need – and the photo ID's might be against federal rules.