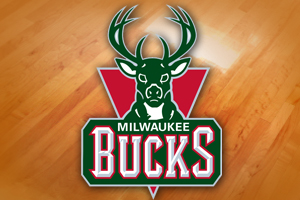 MILWAUKEE, WI (WSAU) The Milwaukee Bucks will try to snap a three-game losing streak when they host Philadelphia tonight. The Bucks have dropped nine of their last 11, after getting swept in their four-game season series with Orlando. But Philly has not done much better lately, even though it continues to lead the N-B-A's Atlantic Division.
The 76ers have lost seven of their last nine, after falling to Chicago 96-to-91 yesterday. Derrick Rose scored 35 for the Bulls, while Louis Williams – Philly's leading scorer – was held to six points while missing all seven of his field-goal attempts.
The Bucks are coming off a 114-to-98 loss at Orlando on Saturday night. Center Drew Gooden was limited to seven points and five rebounds, after he scored 49 and had 18 boards in his previous two outings.
Philadelphia is 22-and-16, and is .500 on the road. Milwaukee is 14-and-23, and has only one victory in its last seven contests at the Bradley Center.