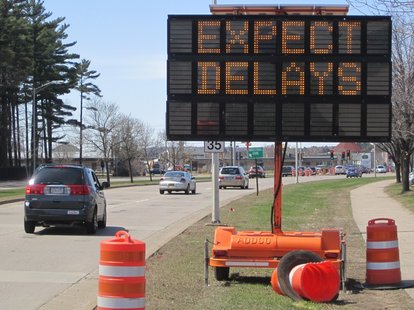 SCHOFIELD, Wis. (WSAU) – More road closures due to the heat as sections of roadway buckle in central Wisconsin.
A section of Grand Avenue had to be repaired near the Brickner's dealership in Wausau today afternoon, backing up traffic well into Schofield.
Crews in Lincoln County had to replace parts of Highway 51 northbound near County J in Tomahawk after sections of the road cracked. Roads were closed northbound for 2 hours while crews repaired that section of the road.
Temperatures are expected to hit the 90s tomorrow with heat indexes near 100 in parts of central Wisconsin.