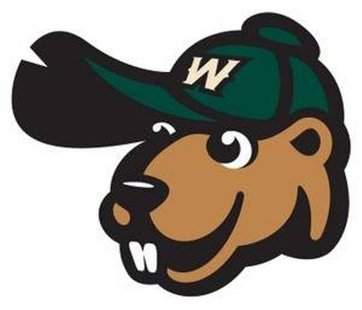 WAUSAU, WI (WSAU) Woodchucks pitcher Jack Fischer started Monday night's game with an ERA of 0.00. That quickly rose after Fischer gave up four runs in the second inning to the Madison Mallards at Athletic Park, which included two home runs. The Woodchucks would rally though, and pull out a 9-5 win in front of a large crowd on Wausau Youth Baseball/Softball night at the ballpark.
The Chucks would answer a 4-1 deficit with single runs in the second & third innings and then added three in the fifth, 2 in the sixth and one in the eighth for the final score.
Six players drove in runs for the Chucks 2 apiece for Brad McKewon and Brandon Hayden. Brooks Braga added a solo home run. The Woodchucks also stole 10 bases in the game.
Fischer picked up the win and Jackson Lowrey nailed down the save, retiring all seven batters he faced, including getting a strikout with the bases loaded in the 7th inning.
The Chucks face Madison again tonight, this time at Warner Park in Madison. You can hear the game on Foxsports1390.
Rest Of NWL Scores
Green Bay 5 Wisconsin Rapids 1
Mankato 6 Willmar 1
uluth 8 Waterloo 2
battle Creek 7 Eau Claire 1
Rochester 11 Alexandria 1
Lakeshore 10 La Crosse 8
Thunder Bay 3 St. Cloud 2