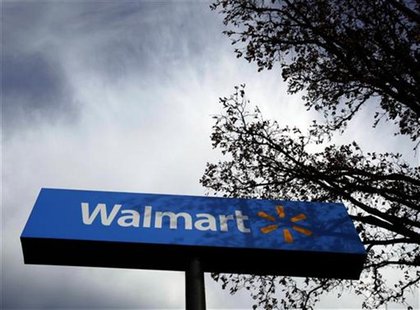 MERRILL, Wis. (WSAU) – Merrill leaders will vote tonight on a proposed site plan for a new Walmart store in the city.
That vote was held up earlier this month after city plan commission members had some doubts about the property as proposed. Commissioner Pete Lokemoen said that the problem was not Walmart, but the city. "I want to make sure we're ready for construction to the south. This is our problem as a planning situation."
Commissioners asked for the extra time so that Walmart can take a look at their concerns and come back with some other plans. City administrator Dave Johnson says that's happened, and Walmart has made concessions towards future growth to the south. "The most Walmart can do at this point is to take the water and sewer line to their property on the south. They're willing to do that."
Walmart representatives addressed a number of issues at the site, including future incoming information from the Wisconsin DOT over traffic surveys and proposed changes to Highway 64. Spokeswoman Lisa Nelson said they want to be sure Merrill is ready. "We're working with the state and the local governments to make sure everything is set for us to build this facility."
Tonight's meetings will be a plan commission meeting followed by the city council. Johnson says these are not public meetings. "The two evenings of public hearings have already been held. That part of this has been done."
The plan commission meets tonight at 6:30, followed by the city council at 7:30.