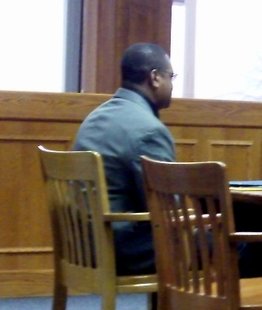 WAUSAU, Wis. (WSAU) – The state appeals court in Wausau has fully rejected a convicted murderer's appeal against his conviction in a 1999 cold case murder.
James Emerson was convicted in 2009 of luring Rhonda Mertes to a secluded area in Wausau and murdering her in 1999.
The three judge panel agreed with a ruling in April from Judge Greg Grau that denied that appeal for James Emerson. Judge Greg Grau ruled that James Emerson's trial attorney was not ineffective, that there was adequate communication with his attorney, and that attorney Peter Thompson was prepared for trial.
In his new appeal, Emerson argued that a jury in the case was prejudiced against him because he is black, and that Grau allowed improper testimony about his attempts to solicit sex at bars.
Emerson says that the jury from Iowa County was drawn from a pool of people with very few African Americans in the selection, and that they were unable to stay unbiased in his case. The court found that Marathon and Iowa Counties both have the same racial makeup, and that Emerson was the one to ask for that change of venire because of pretrial publicity.
Emerson also stated that the prior acts entered into evidence were not relevant to his case. In the evidence, thee women testified how Emerson came up to them outside of bars and tried to get them to have sex in secluded and out of the way places. Prosecutors said that went to show that Emerson had a history of aggressive contact with women. The court ruled that Emerson did not adequately explain how these were different from the Mertes case and did not accept the argument.
Emerson will remain in prison for the rest of his life without the possibility of parole.