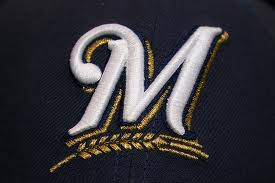 CHICAGO (TSN-WSAU) Eduardo Escobar broke a scoreless tie with a game-winning pinch-hit single to center, lifting the White Sox to a 1-0 victory over the Brewers in the finale of a three-game set Sunday at U.S. Cellular Field.
Alejandro De Aza ripped a leadoff double into the left-field corner off of Manny Parra (0-2) to start the 10th. Adam Dunn worked a walk two batters later before Escobar smacked a pinch-hit single to center, scoring De Aza from second to give the White Sox the series victory.
Brian Bruney (1-0) got the win after retiring the Brewers in the 10th. Jose Quintana fired eight scoreless innings in the start for Chicago, but did not factor in the decision.
Milwaukee starter Mike Fiers spun 7 1/3 scoreless frames and struck out seven, while Corey Hart and Aramis Ramirez each registered two hits for the Brewers, who dropped the final two games of the series after taking the first game with a 1-0 win in 10 innings on Friday.
Milwaukee's best chance to score came in the fourth inning as Ramirez clubbed a two-out double and Hart followed with a drive to right. The ball carried to the wall, but Alex Rios made a leaping catch to take away a home run and keep the game scoreless.
Chicago threatened in the bottom of the eighth as Orlando Hudson reached first on a fielder's choice before moving to third on a one-out double from De Aza.
The double marked the end of Fiers' day, and Francisco Rodriguez entered from the bullpen. The veteran right-hander was up to the task, fanning Gordon Beckham and Dunn to keep the game deadlocked at 0-0.
The White Sox mounted a two-out rally in the ninth by loading the bases on a pair of singles and a walk, but Hudson popped out to shortstop to end the threat and send the game into extra innings for the second time in three days.
Game Notes
After the game, the White Sox acquired third baseman Kevin Youkilis from the Boston Red Sox in exchange for pitcher Zach Stewart and outfielder Brent Lillibridge.
The Brewers play the Reds in Cincinnati on Monday night at 5:35pm CT on AM-550 FM-99.9 WSAU.