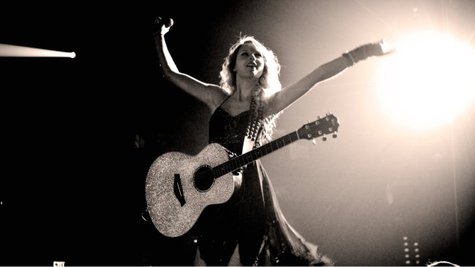 Taylor Swift and rapper/singer B.o.B braved the wilds of Nashville to film their new video for "Both of Us." In a behind-the-scenes clip with Access Hollywood , Taylor revealed that bugs were crawling all over her and B.o.B and their crew.
"There was one point, I looked over, and on B.o.B's shoulder is this giant spider," Taylor says. "It was just hanging out there, just ready to kill him, and I saved his life by pointing it out."
The video wrapped production without any major insect-related incidents though. "Both of Us" is the new single from B.o.B's latest album, Strange Clouds.
Copyright 2012 ABC News Radio