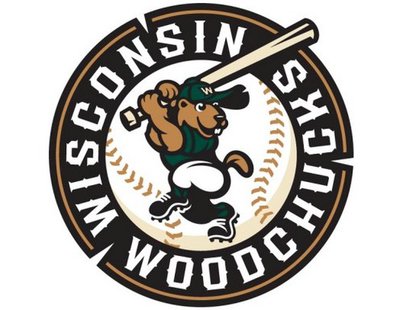 MEQUON, Wis (Woodchucks-WSAU) After Tuesday night's barnburner, the Wisconsin Woodchucks looked to get back into contention, and fight for a top spot in the Northwoods league South Division. However, Wednesday night's comeback was unlike any other this season scoring six runs in the ninth inning to take, and hold the final lead. The Wisconsin Woodchucks put up a hefty 15 runs on 22 hits in the game, to the Chinooks 11. The Woodchucks improved to 10-12 to tie with the Chinooks, and win two out of a three game series.
Starting in the first, the Woodchucks got on the board right away with an RBI double by Levi Meyer to score Madison Carter to take the 1-0 lead.
After an array of runs coming in the second and third inning, the Woodchucks pounded Chinooks pitcher Andrew Waszack with 22 hits in 6.1 innings pitched.
The Chinooks offence put together a batting clinic coming in the second inning with Forrest Chadwick's grand slam to get things rolling for Lakeshore. Four more unearned runs came in the third inning to give the Chinooks an 8-3 lead.
The Chinooks scored two more runs in the sixth inning with an RBI single, and a controversial call at first to score another Chinook to quickly make it a 10-5 lead going into the seventh inning.
The Woodchucks offense was clutch after the sixth inning. The four run, three hit inning came in just the right time erasing the big lead to only one.
Still down two after an RBI single by the Chinooks, the Woodchucks brought flight to the ball in the ninth inning scoring six runs on seven hits to finally grab the 15-11 lead over the Chinooks.
The score would not change as the Woodchucks persistence paid off in the ninth inning, as the Woodchucks would improve to 10-12 on the season, tying with the Chinooks for fourth in the South Division.
The Woodchucks will be back in action Thursday night in Battle Creek against the Bombers for more Woodchucks baseball action. Hear the game at 5:35pm CT on Fox Sports 1390.