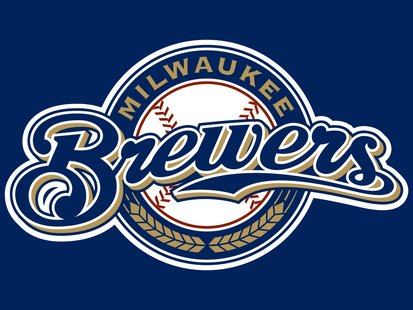 MILWAUKEE, WI (WSAU) Brewers' starter Shaun Marcum might be headed for the disabled list, even though there's nothing structurally wrong with the right elbow that kept him out of Tuesday's game. Manager Ron Roenicke says the Brewers are in desperate need of rested bodies in the bullpen – and putting Marcum on the D-L would create room for another reliever.
Marcum's throwing elbow tightened up last Thursday when he threw a cut fastball on his final pitch at Kansas City. He had an M-R-I and stress tests on the elbow – and everything checked out okay. Marcum had Tommy John surgery on his right elbow in 2009, and there appears to be no recurrence from that problem.
Roenicke said the Milwaukee bullpen only had three available pitchers yesterday – Juan Perez, Tim Dillard, and Mike Fiers. And Fiers is scheduled to start on Sunday against the White Sox in Chicago. Another starter is expected to return next week. Marco Estrada is scheduled to pitch on Tuesday at Cincinnati. The Brewers sent right-hander Tyler Thornburg down to Triple-"A" Nashville yesterday. He was supposed to pitch on Tuesday night in the Double-"A" Southern League All-Star Game – but instead, the Brewers called him up for an emergency start against Toronto.
He ended up with a no-decision against the Blue Jays, giving up five runs on seven hits with a pair of strikeouts into the sixth inning. Manager Ron Roenicke said the 24-year-old Thornburg threw the ball well – and this week's appearance will help him the next time he comes up to the big club.
Thornburg says he's grateful for the opportunity, and he has a better idea of what to work on. Thornburg received a promotion in the minors this week, and is reporting to Triple-"A" for the first time. He was Milwaukee's third round draft choice two years ago.