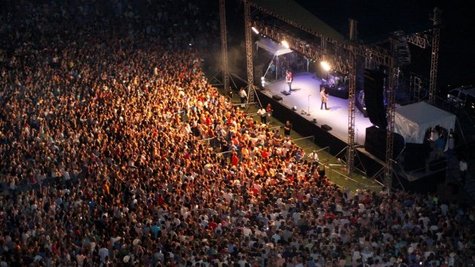 The Eli Young Band is riding high these days. Their latest single, "Even If It Breaks Your Heart," has been certified gold for 500,000 paid downloads. Their previous single, "Crazy Girl," was certified platinum for hitting the million paid downloads mark too. Both songs are included on Eli Young Band's latest album, Life at Best .
The group is packing them at their live shows too. Their recent headlining concert at Lone Star Park in Grand Prairie, TX set a new venue attendance record with 26,000 fans. The previous attendance record there was also set by the Eli Young Band at a previous concert.
The Eli Young Band is now on the road as part of Rascal Flatts ' Changed tour with Little Big Town and Edens Edge also on the bill. Their next show is set for this Saturday in Bristow, VA.
Copyright 2012 ABC News Radio