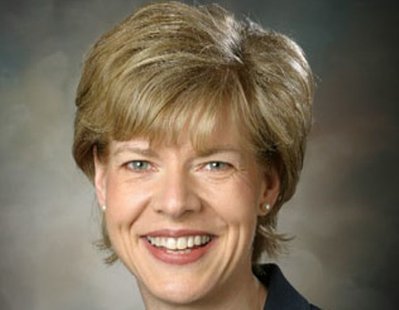 MADISON, WI (WTAQ) - Democratic U.S. Senate candidate Tammy Baldwin is running her first TV ad of the fall campaign Thursday.
It comes a day after the release of a Marquette Law School poll which showed her trailing Republican front-runner Tommy Thompson by 8 points in a head-to-head matchup.
Baldwin is in her 14th year in the U.S. House representing Madison and the surrounding counties. But she still lacks name recognition outside that area.
The Marquette poll showed that 45 percent of Wisconsin's registered voters did not know enough about her yet – and 3 Republican hopefuls were also lacking in name recognition due mainly to the intense focus on the recall effort against Governor Scott Walker.
Baldwin's first ad highlights one of her accomplishments in Congress – a crackdown on China's trade practices that hurt the state's papermakers and other manufacturers.
Baldwin will face the winner of the August 14th GOP primary. Thompson, Mark Neumann, Eric Hovde, and Jeff Fitzgerald are squaring off that contest.