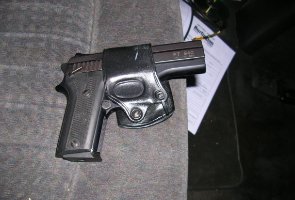 GREEN BAY, Wis (WSAU) An on-line gun dealer based in Green Bay has gone out of business. TGSCOM, Inc had been in the news several times for selling guns that were used in notorious shootings - including the 2007 Virginia Tech massacre.
Owner Eric Thompson has emphasized that all of his gun sales were legal, and that he did the required background checks before making the sales.
Thompson's business closed a few weeks ago, apparently because of financial problems.
The Wisconsin Better Business Bureau says they've received more than 200 complaints from customers who've placed orders that weren't filled. Police are also investigating. The company hasn't been open for day-to-day business since late May.