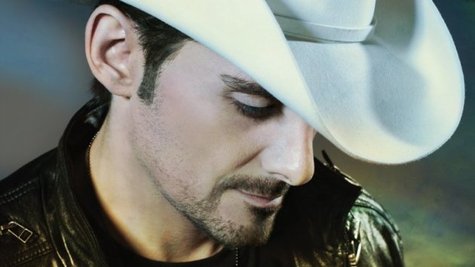 Brad Paisley is currently recording his new album in the guest house on his property near Nashville. Things are moving along nicely, but Brad isn't quite sure when fans will hear any of this new music.
"Well, that's a really good question because I haven't had a single out in about three months," Brad tells ABC News Radio. "I honestly don't know yet, but I'm excited about how it's going. I know I have the right first single, I just don't know which way to go."
We'll keep you posted on any developments with Brad's new music. He's currently having a ball on the Virtual Reality tour. He treated his tour mates, their band and the entire crew to a night of go-kart racing last weekend after their sold out show in Cleveland. The racing went on until three in the morning.
Copyright 2012 ABC News Radio