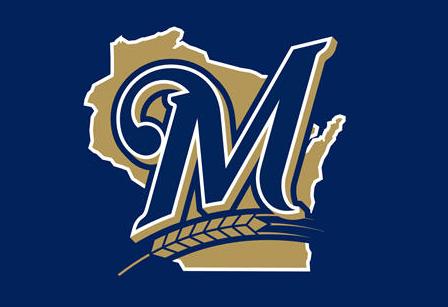 MILWAUKEE (WSAU-TSN) Reigning MVP Ryan Braun was one of four Milwaukee Brewers who clubbed home runs en route to an 8-3 win in the rubber match of a three-game set against the Toronto Blue Jays.
Corey Hart, Martin Maldonado and Carlos Gomez all homered for the Brewers, who have won four of their last six games.
Yovani Gallardo (6-5) picked up the win after going 6 2/3 innings and allowing three runs on seven hits. He struck out seven and walked two.
Joel Carreno (0-2), who was recalled from Triple-A Las Vegas prior to the game, gave up five runs and three homers in only three innings of work.
Edwin Encarnacion hit Toronto's 10th home run of the series in the second inning. It was also the third straight day that Encarnacion went deep.
After Encarnacion's 20th home run gave the Jays a 1-0 lead in the second inning, the Brewers responded with three long balls in the home half.
Hart tied the game with a one-out, opposite field blast. After Cody Ransom walked with two outs, Maldonado clubbed a 1-1 curveball out to left to give Milwaukee the lead. Two batters later, Gomez turned on a 3-0 fastball to tack on two more runs and give the Brewers a four-run advantage.
Milwaukee scored another run in the fifth after Gomez worked a leadoff walk, stole second base and came around to score on Nyjer Morgan's bloop single down the right-field line.
Toronto was able to close within three runs with a two-out rally in the seventh. Rasmus doubled down the left-field line to score David Cooper and, with the bases loaded, Tim Dillard hit Encarnacion to force in a run. Dillard struck out Kelly Johnson to end the threat.
Following a Morgan single in the bottom of the inning, Braun restored Milwaukee's five-run cushion with his 20th homer of the season.
The Brewers are off Thursday and play the White Sox in Chicago on Friday night.