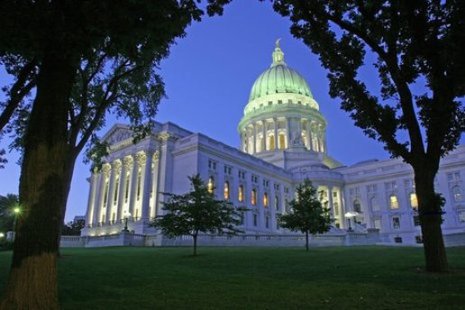 MADISON, Wis. (WSAU) - State officials have suspended a bidding process for a new statewide information system on Wisconsin school students. That's after the state's Economic Development agency offered tax breaks to Skyward of Stevens Point if it won the contract.
The Administration Department ran the bidding process – and it said the offer of a tax break to a successful bidder violates the spirit of competitive bids. Administration Secretary Mike Huebsch learned of the tax break offer last Friday. But until then, he said no one in his agency knew about it. Yesterday, Economic Development Secretary Paul Jadin withdrew the offer without disclosing what it would have been.
A statewide system was approved in the new state budget for school districts to get information from other districts on things like student grades and health records. The state system means that local schools would no longer have to run their own systems – and state education officials will put out a revised bidding schedule.
Skyward said last fall that it had contracts with 220 Wisconsin and 14-hundred school districts from elsewhere for student information – and if it didn't win the statewide contract, all of its deals would end and it would pull out of Wisconsin. Skyward employs 270 people, and C-E-O Cliff King had warned last November it would be forced to leave the state if it didn't win the contract.
The firm has not commented on the ending of the current bidding process.