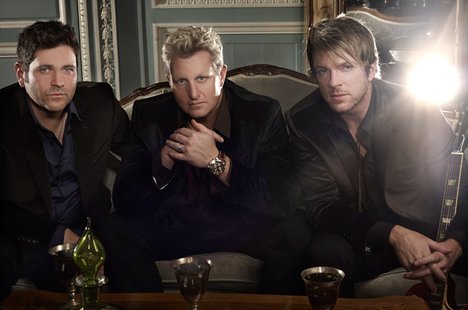 Rascal Flatts launches their Changed tour Friday night in Hartford, CT after going through rehearsals in Mississippi last week. Everything seems ready for the big opening night.
Lead singer Gary LeVox says, "The set looks amazing and all the video stuff looks great. Set list is done. Now, we just have to remember what we played in rehearsal."
Little Big Town , Eli Young Band and Edens Edge are also on the bill for this tour, and the Flatts are happy to have all these bands on board for the summer. Most of all, Rascal Flatts is ready to present this show to their fans after months of planning for it.
"It sure is a lot more fun to perform with people in an arena than it is without," says Gary.
Rascal Flatts is touring in support of their latest album, Changed , which features the #1 hit "Banjo" and their new single, "Come Wake Me Up."
Copyright 2012 ABC News Radio