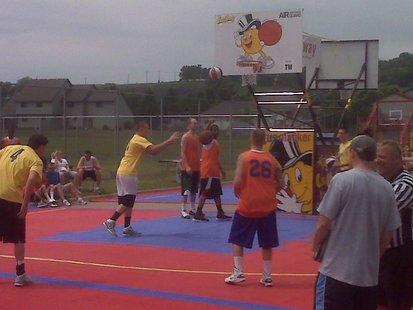 WAUSAU, Wis (WSAU) More than 2,000 street basketballers will be in Wausau this weekend for the annual Gus Macker three-on-three tournament. It's one of the largest Macker events in the Midwest.
About 500 teams are registered. That's down slightly from a year ago. Organizers say last minute sign-up will keep the event at about the same time.
The event is a major fundraiser of the Newman Catholic High School athletic Department and other local charities. The event also brings in thousands of dollars to local hotels, restaurants, and shops.