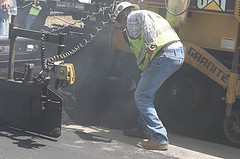 MOSINEE, Wis. (WSAU) – There's going to be an extra road closure overnight in Kronenwetter on I-39.
Crews are closing northbound I-39 from Highway 153 to Kowalski Road starting at around midnight tonight. That's so crews can finish up laying girders over the Maple Ridge Road interchange.
That closure is expected to run for 3 hours. Detours have been posted along Old Highway 51 in Mosinee and Kronenwetter.