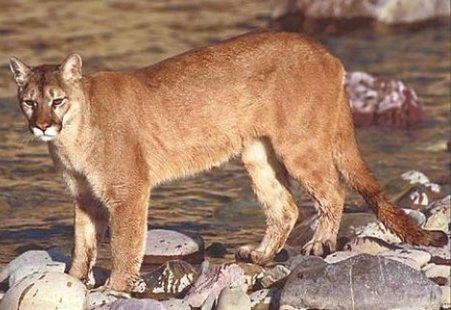 UNDATED (WSAU) A new study confirms what Wisconsinites have known for awhile – that cougars are on the prowl again throughout the Midwest. The non-profit Cougar Network has identified 178 mountain lions that have roamed throughout the Midwest and as far south as Texas from 1990-to-2008. The reclusive predators were hunted to near extinction a century ago. And now that they're making a comeback, researchers say it poses new questions about how people and farm animals can co-exist with the emerging cougars.
Clay Nielsen of Southern Illinois University says it's a great trend for those excited about living with large carnivores. But for those worried about livestock, Nielsen says there will be a quote, "division of the ranks in the Midwest." And he says it will be interesting to see how the public responds if the colonizing continues. 67 of the confirmed Midwest cougars were spotted in Nebraska, and 31 in North Dakota. Wisconsin was listed as having single-digit tallies.
The Badger State has had about a half-dozen – including one that attacked a dairy cow in Juneau County in 2010. The D-N-R said it was the first such cougar attack in Wisconsin since the 1800's.