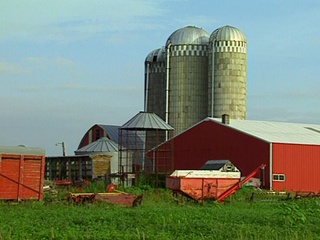 WASHINGTON D.C. (WTAQ) - Wisconsin Republican Ron Johnson was one of only eight U.S. senators who tried to stop the Senate's version of the 2012 Farm Bill from reaching the floor of that chamber for consideration.
The Senate voted 90-8 Thursday to send the federal farm policy package to the floor for a debate and a consideration of amendments that could take several weeks.
Wisconsin Democrat Herb Kohl voted with the majority that let the bill proceed. There was no immediate word on why Johnson tried to block the package.
Among other things, it would cut spending on federal farm programs by almost $24 billion over a decade – mostly in direct payments to farmers. There have been disagreements on various parts of the Farm Bill, mainly by geographic lines.
Lawmakers from the South said it hurts the safety net for peanut and rice farmers, while favoring Midwest crops like corn and soybeans. And the Brownfield Ag News Service says the dairy industry remains divided on parts of the Dairy Security Act that's in the Farm Bill.
Some say a supply management control would discourage investments in dairy growth, and possibly make the U.S. an unreliable supplier on the world market. Others say the plan doesn't do enough to secure the incomes and futures of dairy farmers.