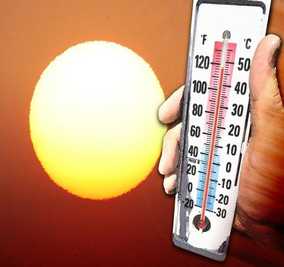 LA CROSSE, WI (WTAQ) - The calendar says we have 16 more days of spring – but the National Weather Service has already declared this spring as the warmest ever, at least in La Crosse.
Unlike the rest of us, the Weather Service follows meteorological seasons that start at the first of the month. And the average temperature from March through May was 54.8 degrees in La Crosse – almost a whole degree above than the previous record for the warmest spring in 1977.
The record warm March had much to do with the new record. But although it felt much cooler in April, it was still one degree above normal for the month.
The spring precipitation was slightly above normal, due mainly to heavy rains. La Crosse had its 5th lowest snowfall on record for a meteorological spring.
Monday, forecasters predict a mild spring day throughout Wisconsin.
Scattered rain and thundershowers are expected in western areas Monday afternoon – and there's a chance they'll spread eastward Monday night.
Highs today will be in at least the 70's statewide, and the low 80's in the south. Similar temperatures are in the forecast for the entire week, with rain on and off.