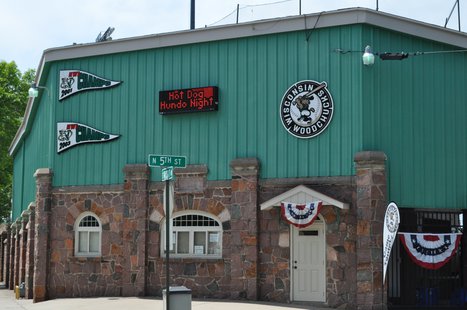 WAUSAU, Wis. (WSAU) – The Woodchucks get their first chance to play in their home field tonight with the season home opener.
New owner Mark MacDonald says you won't see many changes this year over the last. "We have made some made some changes to the menu, the reserved seating has been expanded, but everything else is the same Woodchucks experience." MacDonald says they're hoping to see a better team on the field this year as well.
MacDonald says game will feature the best that college baseball has to offer getting some extra experience. "These players get a chance to play against at the college level with wood bats, and as you know colleges usually play with aluminum so some will shine and others will get more experience."
The 'Chucks come into tonight's game with a 1-1 record after a loss last night 5-4 against the Eau Claire Express. Tonight's game against the Green Bay Bullfrogs starts at 6:35 and you can listen to it in it's entirety on our sister station Fox Sports 1390.