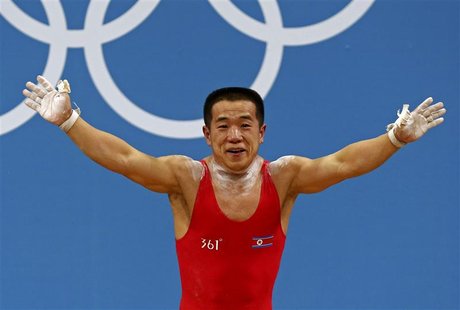 LONDON (Reuters) - North Korean weightlifter Om Yun Chol set an Olympic record and matched the world record for the men's 56 kilogram clean and jerk lift on Sunday by lifting 168 kg - exactly three times his own bodyweight.
Lifting in the B group, consisting of the seven athletes who chose the lowest starting weights and were not expected to challenge for medals, Om laid down a total of 293 kg across two styles of lifts for group A athletes to beat later on Sunday.
Om, who stands just five feet tall, said he chose to lift in the B group to put pressure on the other competitors, and that he would return to watch others try to beat his total.
(Reporting by William James, editing by Matt Falloon)